Wednesday, 30 December 2009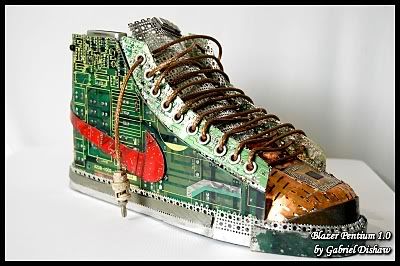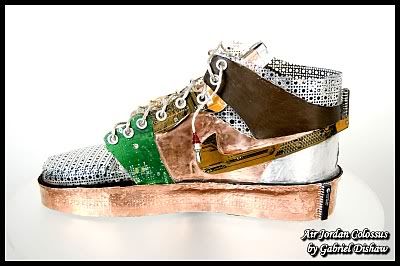 These sculptures are from Gabriel Dishaw who specialises in 'junk art'. At the moment, he's focussing on trainers...look at these Nike Air Jordan Colossus images... that attention to detail is something else.
Posted by

KitKat
at 07:15
No comments:

Monday, 28 December 2009
This brilliant campaign from Becks involves ground breaking interactive boards positioned around Londons most prominant locations. These 'encourage passers-by to plug in their MP3 player using a headphone socket. Once they are connected, and the music is playing, the ad space is filled with artwork directly generated from the music that is being played.'
The music is then monitered and visualises different colour palettes and movements in relation to the music. Stills of the artwork is then uploaded to a flickr channel:
www.becks.co.uk/flickr
I love this idea of using music to promote the brand.


Posted by

KitKat
at 08:48
No comments: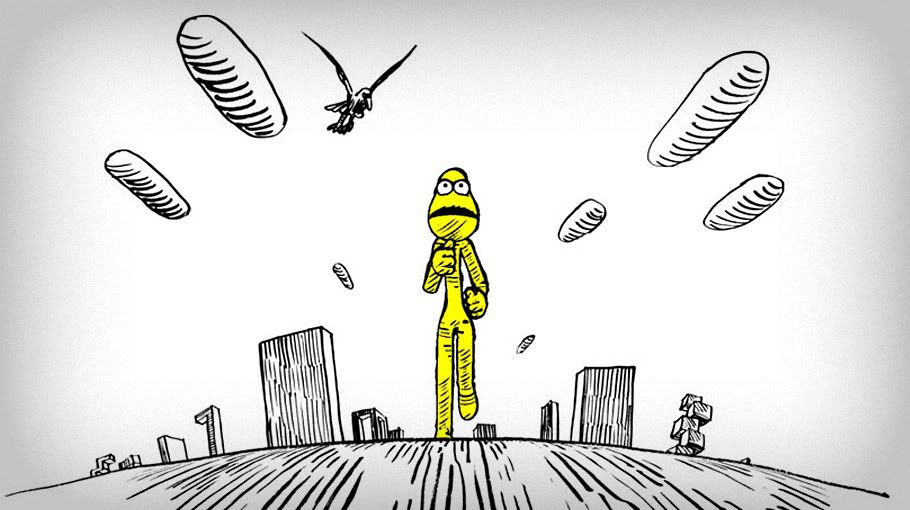 Having just had a few lectures on graphics, advertising and collaborations, I've found a couple of favourites. I especially love this collaboration with Nike and James Jarvis called Nike Onwards. It tells of an animated sketch story of a runner out on a jog and is fantastic. Check out the video link.
We were also shown this piece from Alex Gopher called 'The Child'. With all the imagery made up from typography, this was a very original but effective film. check out this video...
Posted by

KitKat
at 08:34
No comments: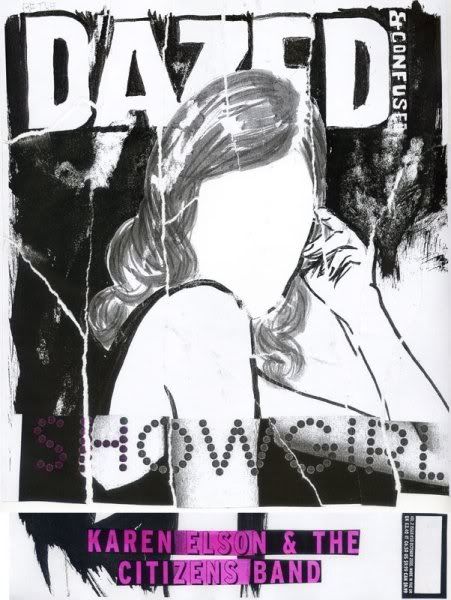 Dazed Decade Drawn Out...Dazed are calling out to all illustrators to have a go at re-doing Dazed 10 best covers...these are amazing! I especially love Marilyn Manson inked onto someone's hand!
Posted by

KitKat
at 08:23
No comments:

As mentioned on an earlier post, our project for uni was to re-launch the Kickers Kick-Hi shoes by starting off the trend again. To do this we picked who we thought would be a good trendsetter-Simeon Glen. This moodboard (created by Kate Brazier) illustrates why.
Posted by

KitKat
at 07:19
No comments:

Posted by

KitKat
at 07:04
No comments: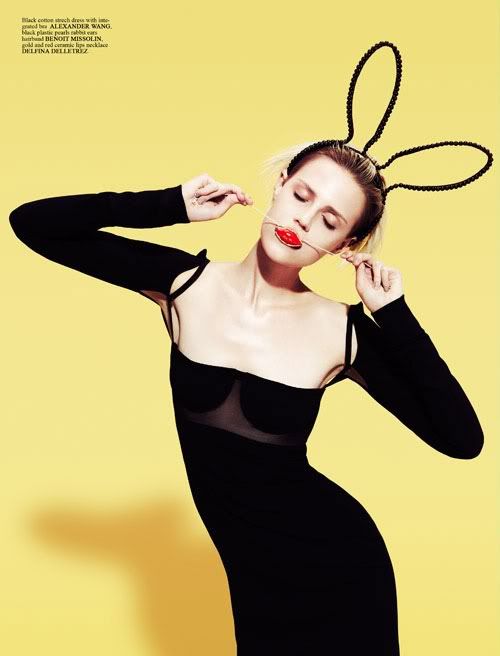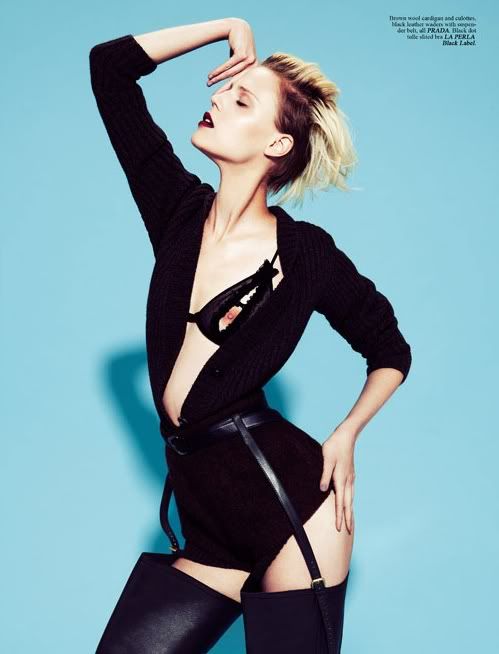 I think not... the contrast between the black styling and erotic photography stands out perfectly on the 'sweet as candy' background. (Maike Ludenback: Erotic issue of 160g magazine)
Posted by

KitKat
at 06:58
No comments: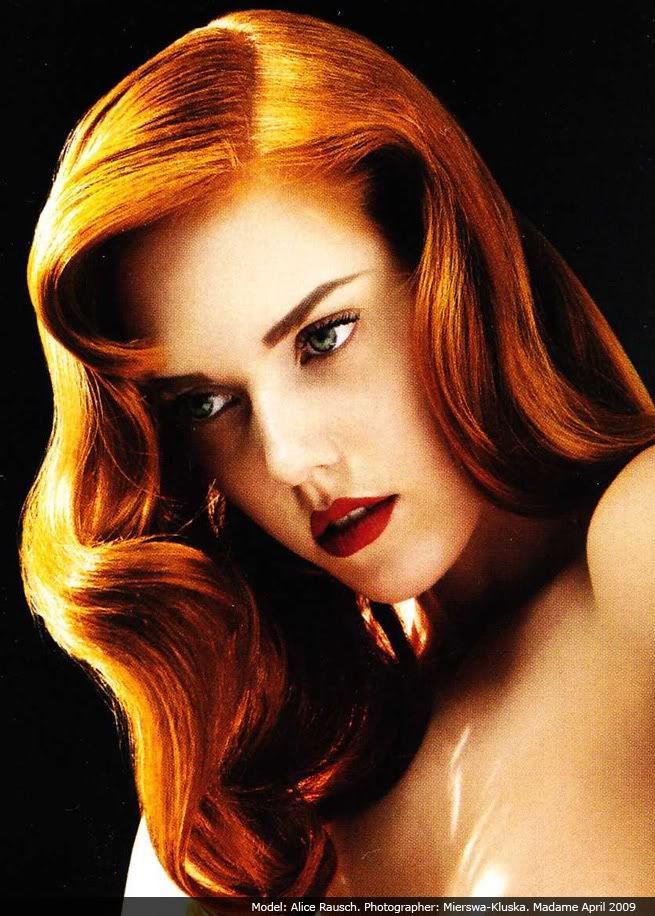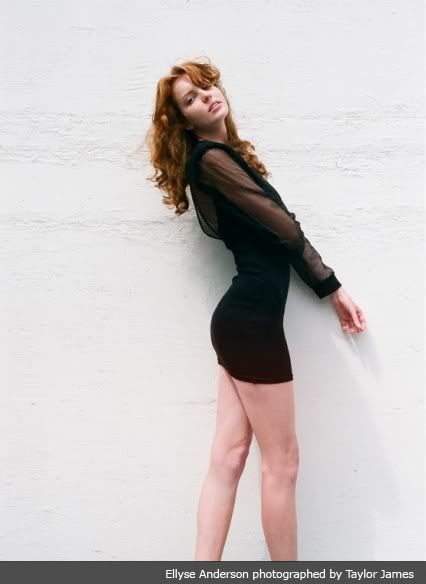 Looks like red is THE hair colour of the moment! Just look at the contrast with pale skin...amazing.
Posted by

KitKat
at 06:48
No comments: